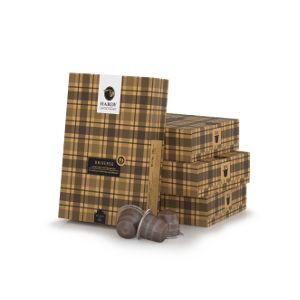 Capsules compatible Nespresso Universo 10 pcs
Thick and smooth cream. Earthy scents of tobacco and leather, with a final hint of spices. At first the masculine flavour of this blend seems almost aggressive to the mouth, but the taste of fresh nuts and balsamic herbs conveys a pleasant and full balance to this totally satisfying blend.
origine
Costa d'Avorio Vietnam Camerun.